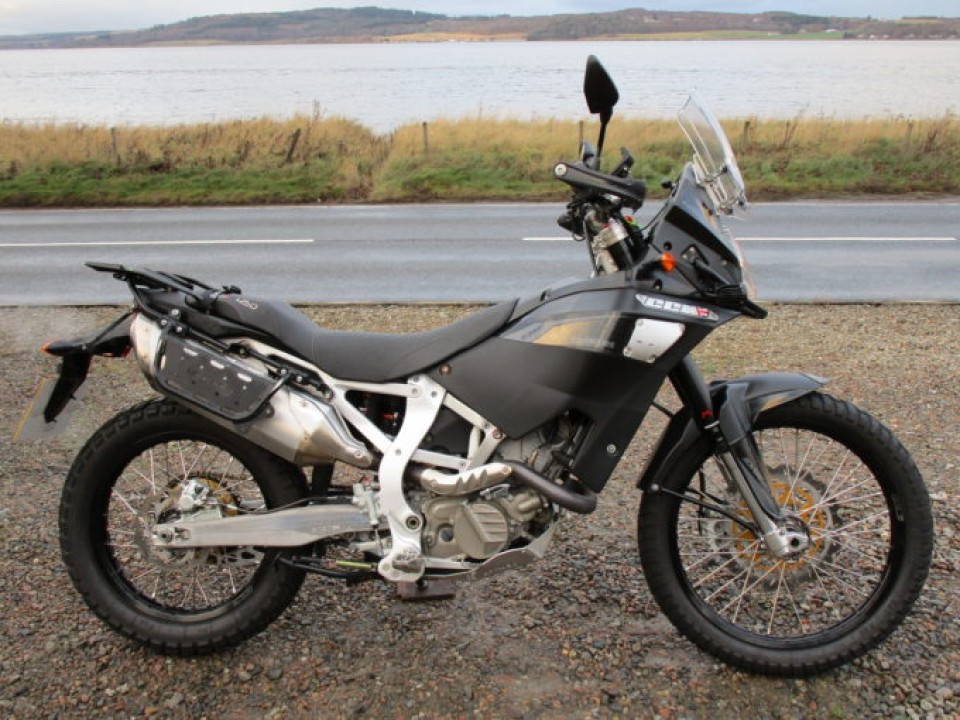 Make:    CCM        Model:   GP450 Adventure       Year:   2014        Colour:    Black       Mileage:    3500
---
Single cylinder four stroke, with enduro off road capabilities, liquid cooled, electronic ignition.  Ready for some fun!
Request more information about this model by contacting us below or calling 01463 233478
While every effort is made to ensure listings are correct, please check with the sales department first to confirm.